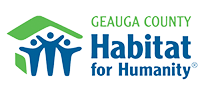 WELCOME TO HABITAT YOUTH UNITED


Geauga County's Youth United Team is selling Mulch, Topsoil, and Compost in the best quality colors to fundraise for Habitat for Humanity! Let us transform your yard from "drab" to "fab"! The weather is getting beautiful and it's time to beautify your lawns!
There are two purchase options:
Order a bag of material from your
Youth Representative today
or call your local Kurtz Bros. Store! (216) 986-7034 using the code "HabitatUnited."
If you would like us to place the order
for you contact us by phone at 440-564-5848 ext 102
or by email and we will place the order for you!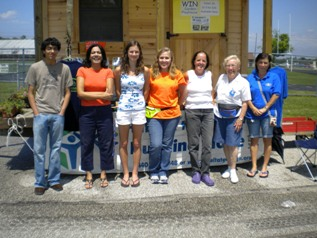 Visit Youth Photo Gallery
Geauga County Habitat for Humanity has an active Youth United program. Youth United is a program in which community youth come together to completely fund and build a Habitat home. Youth ages 5 to 25 serve as the leaders, planners, fund-raisers and public relations specialists while youth ages 16 to 25 build the house on site.
There are many ways for Geauga County youth to support Habitat, whether they are old enough to work at a construction site or not. Awareness and publicity, fundraising and even some construction activities keep Youth United of Geauga County busy. A few of these activities are listed below. Contact us for more information or to get involved: Send an email or call us at: 440.564.5848.
SUPPORT YOUR LOCAL YOUTH PROGRAMS
Awareness/Publicity Activities:
Fold Newsletters/stuff envelopes
Design webpage or newsletter
Create poster
Speak to schools or church groups about Youth United
T-shirt design contest (can be fundraising activity as well)
Poverty, substandard housing lessons
Write letter/article to local or school paper
Work at local community events, such as street fairs, etc.
Fundraising Activities:
Playhouse Build – build and raffle a playhouse
Pizza Sales – ask local pizzeria to donate or sell at cost and then sell to after school activity participants at your school.
Dress Down Day – students pay a donation to Habitat to be able to dress down
Candy, Flower and Bake Sales
Quilt Raffle- sew quilt and sell raffle tickets
Car Wash
Letter Writing Campaign – write letters to the people you know asking for support
Fundraising Swim – get pledges for laps completed
Penny Collection- start a contest to challenge each grade level to collect loose change. Winning grade level wins a pizza party or some other prize
Build/sell birdhouses, window boxes and mailboxes
Shoe size donation campaign – Size 8 shoe = $8.00
Lego House Contest – have different groups/classrooms build Lego houses. Place a jar in front of each house. Have students vote on their favorite house by putting money in the jar, which is donated to Habitat.
Construction Activities:
Decorate studs with messages and blessings for partner families
Painting off-site (as needed)
Serve lunch or snacks at the worksite
Clean up a lot prior to construction
Landscape a home after construction is completed
Participate on the worksite (for volunteers 16 and older)
Miscellaneous Activities:
Build mini-house for collection box
Collect house warming items for Partner Family (i.e. cleaning supplies, plants etc)
Decorate Thank You cards
Decorate a stone, rock or cement stepping stone for family

Habitat for Humanity is a nonprofit Christian organization working to break the cycle of poverty,
one home at a time in Geauga County. Habitat offers opportunity, not charity.
12180 Kinsman Rd. P.O. Box 21 Newbury, OH 44065 (Located on Rt 87 just West of Rt 44)
Content non-binding and subject to change. Please call our office for most up-to-date information: +1.440.564.5848.