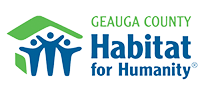 HABITAT FOR HUMANITY — VOLUNTEERS BUILDING FOR THE FUTURE
Our ministry is driven by volunteers. To get started just complete our Volunteer Registration form.
Following are other ways you can support Habitat as a volunteer.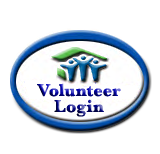 Affiliate Office
All aspects of office administration.
Building Crew
Builds homes in Geauga County. No experience necessary. Building days are Wednesdays and Saturdays, 8:00 a.m. – 3:30 p.m. Visit our Volunteer Hub for specific dates and projects.
ReStore
Truck drivers and loaders, customer service/cashiers, donation processing/receiving, administrative support.
Youth United
Youth United mobilizes young people, ages 5-25, from all walks of life to come together in their community to sponsor and build a Habitat Home for a local family.
Family Selection
Holds several meetings annually to introduce our housing program to families in need, and selects families based on submitted applications.
Family Support
Supports the family for up to two years, from the initial selection process through building the home.
Events and Promotions
Help us put the FUN in FUNdraising by serving on this committee. We are also looking for volunteers to help with creating and printing promotional materials.
---
For additional information on Volunteer opportunities please Contact Cheryl (440-564-5848 ext 102).
Habitat for Humanity is a nonprofit Christian organization working to break the cycle of poverty,
one home at a time in Geauga County. Habitat offers opportunity, not charity.
12180 Kinsman Rd. P.O. Box 21 Newbury, OH 44065 (Located on Rt 87 just West of Rt 44)
Content non-binding and subject to change. Please call our office for most up-to-date information: +1.440.564.5848.