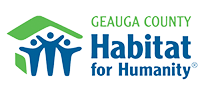 PUT YOUR FAITH INTO ACTION. DONATIONS MADE EASY!
Shelter from rain, wind and sun is a basic human need. With your help, more deserving families can have decent places to call home. Give families in need shelter, self-respect and the hope of a better life. Our ministry puts faith into action through empowerment and hard work. And it's easy for you to help!
Get your church, neighborhood or club to commit to raising the costs of one room in the home. Room adoption fees are between $3,000 and $16,500. When you adopt you are responsible for raising the funds to build a room and provide builders if you so choose.
rolex day date 36mm 118238 mens gold tone
Get you company to participate in this unique team building experience outside of the office. Depending on the level of sponsorship they will receive unique marketing opportunities and show they care about the community in which they do business. Youth United Engages youth, ages 5-25 to become community activists. When participating in Youth United the youth are the leaders, planners, fundraisers and builders for one Habitat home. For more information click (Youth United Link)
This Yahoo! powered search engine is an easy way to raise money for our affiliate. Just go to GoodSearch.com (link) to learn how to make it your home page and for every search you make, you will raise 1 cent for Geauga County Habitat for Humanity. Some non-profits have made up to $20,000 just my using GoodSearch.com! Share this with all your friends, families and co-workers. Just remember, when it asks you "Who do you GoodSearch for" that you click on Geauga County Habitat for Humanity. GoodSearch.com
HABITAT VEHICLE DONATION PROGRAM
Donate a car, truck, boat, RV or other vehicle to Habitat's Cars for Homes vehicle donation program by calling 1-877-277-4344 or visiting www.carsforhomes.org. If you see a car for sale in your neighborhood, share this opportunity with them.
OTHER WAYS YOU AND YOUR FRIENDS AND FAMILY CAN HELP OUT!
Donate land or construction materials
Throw a birthday or anniversary party and instead of gifts, ask for donations to Geauga County Habitat for Humanity
Ask your church to host a pancake breakfast
Host a neighborhood corn hole tournament
Ask your employer if you can have a casual dress work day. "Charge" employees $5.00 for the privilege to be casual
Cut grass, rake leaves, shovel snow, baby sit for donations
Ask your favorite restaurant to donate a portion of their proceeds for a day, week or month-Be sure to encourage everyone to eat there, we could even advertise it on our website!
For the person who has everything, make a donation in his/her name
If you would like to contribute via check, please mail your contribution to:
Habitat for Humanity of Geauga County
PO Box 21
Newbury, OH 44065
Or if you wish you may also contribute via credit card by calling our office at 440-564-5848.
Thank you for your prayers…and financial support!
Habitat for Humanity is a nonprofit Christian organization working to break the cycle of poverty,
one home at a time in Geauga County. Habitat offers opportunity, not charity.
12180 Kinsman Rd. P.O. Box 21 Newbury, OH 44065 (Located on Rt 87 just West of Rt 44)
Content non-binding and subject to change. Please call our office for most up-to-date information: +1.440.564.5848.