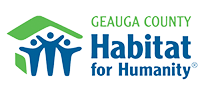 ---
| | |
| --- | --- |
| 1988 | Year first Habitat house was built in Geauga County. |
| 1992 | GCHH was incorporated, |
| 66 | Total number of homes built by Geauga Habitat by end of 2008. |
| 6 | Number of families we currently have on our waiting list for a Habitat home. |
| $75,000 | Cost to build a Geauga Habitat home (excluding land). |
| $40,000 | Average cost of a building lot. |
| 95% | Amount of every $1.00 donated that goes toward building programs. |
| $2.70 | Estimated economic impact for every dollar donated by corporate donors. |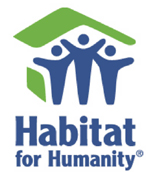 Geauga County Habitat for Humanity is an affiliate of Habitat International, but we receive no financial support from our parent organization. We are a non-profit ecumenical Christian housing ministry dedicated breaking the cycle of poverty, one family at a time. We help build simple decent homes for families in need, right here in Geauga County.
We are not a charity, but we are a charitable organization. In other words, a Habitat home is not free. Families we partner with are hard working and must commit to 500 sweat equity hours. They must also be able to pay back a no-money down, no- interest loan. This is how Habitat offers a hand up…not a hand out!
Mission: To work in partnership with God and people in need of a foundation for a better future through affordable home ownership. We will be a resource for assisting and encouraging them as responsible citizens of the community.
Land is the SINGLE GREATEST OBSTACLE to meeting the need — due to both cost and the rural, undeveloped nature of the eastern portion of the county. If you have land that you would like to donate or sell at a charitable discount, please contact the our office at 440.564.5848
Build Geauga
Our building efforts are in Geauga County, Ohio. We typically build 3 to 4 homes per year for families in need. Nearly all labor is donated by volunteers and we also receive many in-kind donations of construction materials.

Joseph H. Schlanser, President
Thomas Gruen, M.D., Vice President
Roger Pettibone, Treasurer
Kenneth Marks, M.D., Secretary
Rebecca Brayton Bendlak
Debbie Darden
Betsy Eells
David Fulton
Robert R. Gibson
Roger Kallock
Betty Kimbrew
Art Merriman
William Meyer
Mia L. Moore
Bob Royer
Franz Sauerland
Bob Thomas
Habitat for Humanity is a nonprofit Christian organization working to break the cycle of poverty,
one home at a time in Geauga County. Habitat offers opportunity, not charity.
12180 Kinsman Rd. P.O. Box 21 Newbury, OH 44065 (Located on Rt 87 just West of Rt 44)
Content non-binding and subject to change. Please call our office for most up-to-date information: +1.440.564.5848.